12 Lead ECG Interpretation
A while-you-wait 12-lead ECG reading service using a hybrid approach of machine learning (AI) and human expertise, with reports written in a clinician-friendly language, accompanied by high-resolution ECG recordings.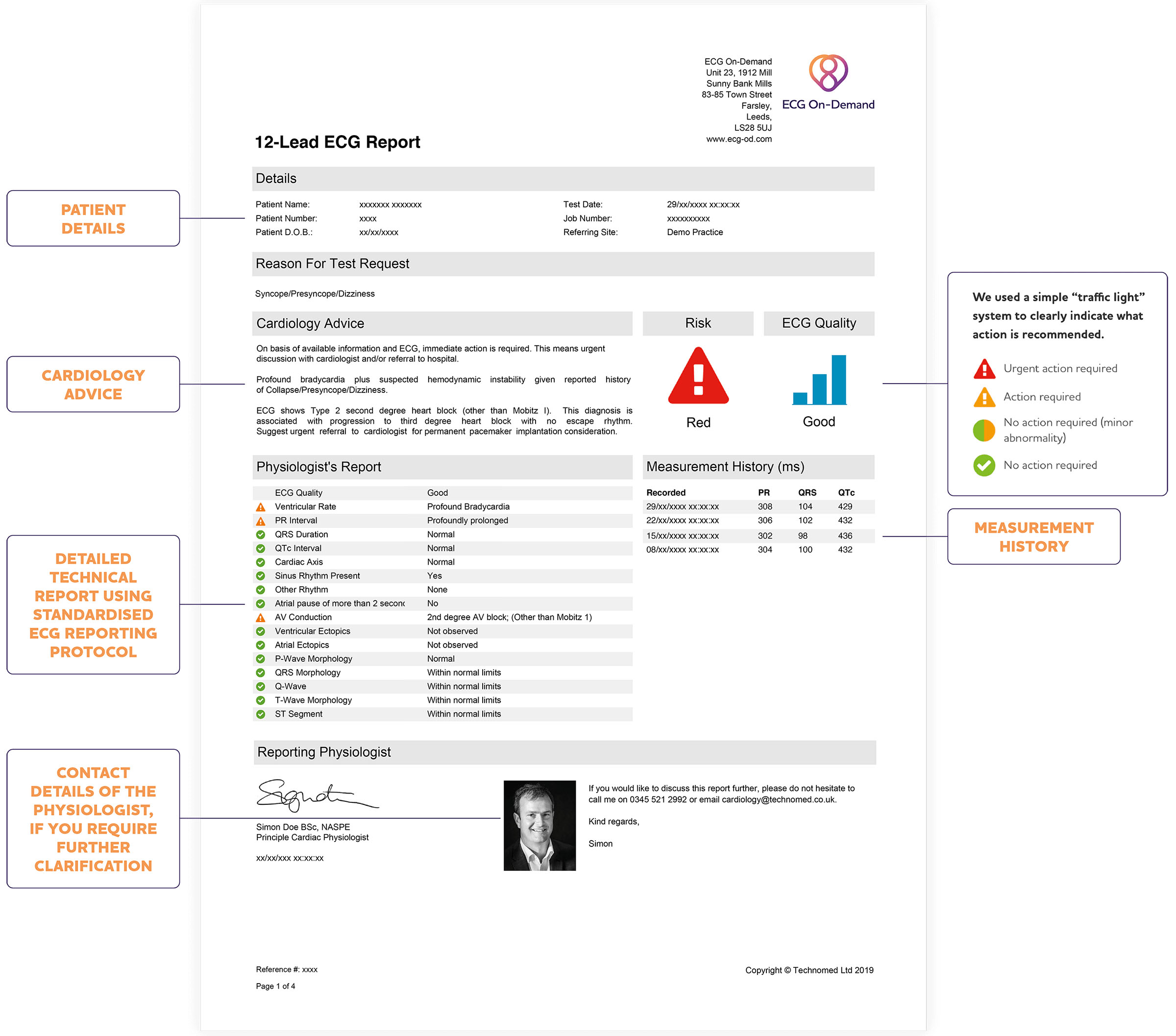 Confidently manage your patients with expert ECG reports
We were the first provider to develop an automated traffic light risk rating system for ECGs. Our unique proprietary technology is proven to deliver consistent optimal patient management. Our consultant cardiologists are available for clinician-to-clinician advice and guidance when required, through our e-consultation service.
"Our sophisticated digital ECG reporting system allows us to produce much more accurate results than were we to simply "eyeball" the printed electrocardiogram."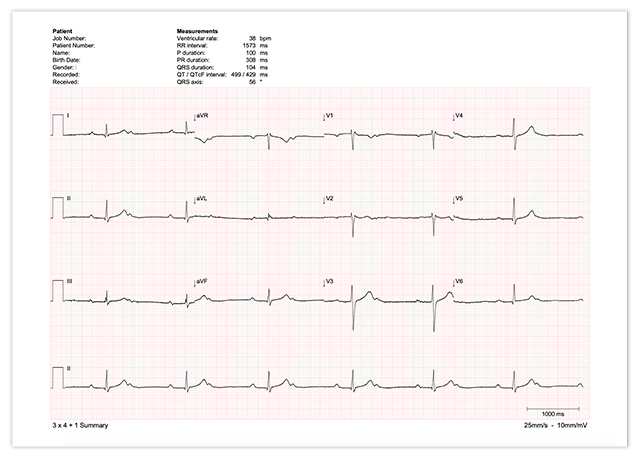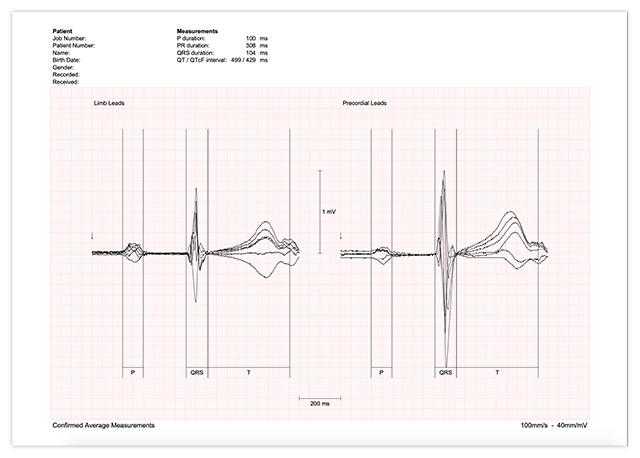 Patients with drug and alcohol dependency or mental health problems often require accurate QTc measurements. Our 12-lead reports include a manually adjusted measurement view as the automated ECG machine derived values are often inaccurate.
The QT interval represents ventricular depolarisation and repolarisation. Prolongation of this interval can lead to life-threatening arrhythmias such as Torsades de Pointes and Ventricular Fibrillation, which may ultimately lead to death. Many risk factors have been identified in prolongation of the QT interval, such as methadone or anti-psychotropic medication.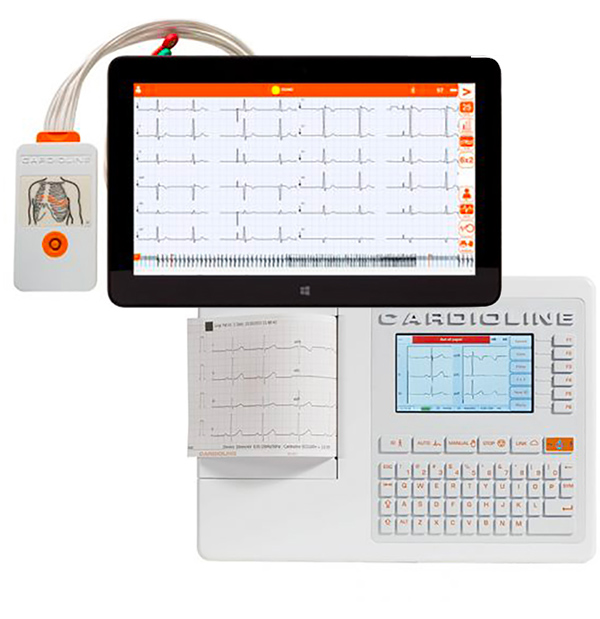 Digital 12-lead ECG Machines
Our ECG machines are network connected which means not only do they maintain ECG fidelity but link seamlessly to EMISWeb and TPP SystmOne. This means reduced data entry and improved data quality.
ECG100+
ECG100+ has a high resolution thermal printer, a 4.3″ colour display and a large keypad and straightforward user interface. It connects via LAN or Wi-Fi. This unit has a rechargeable battery and is semi-portable thus ideal for use in General Practice and Mental Health Service settings.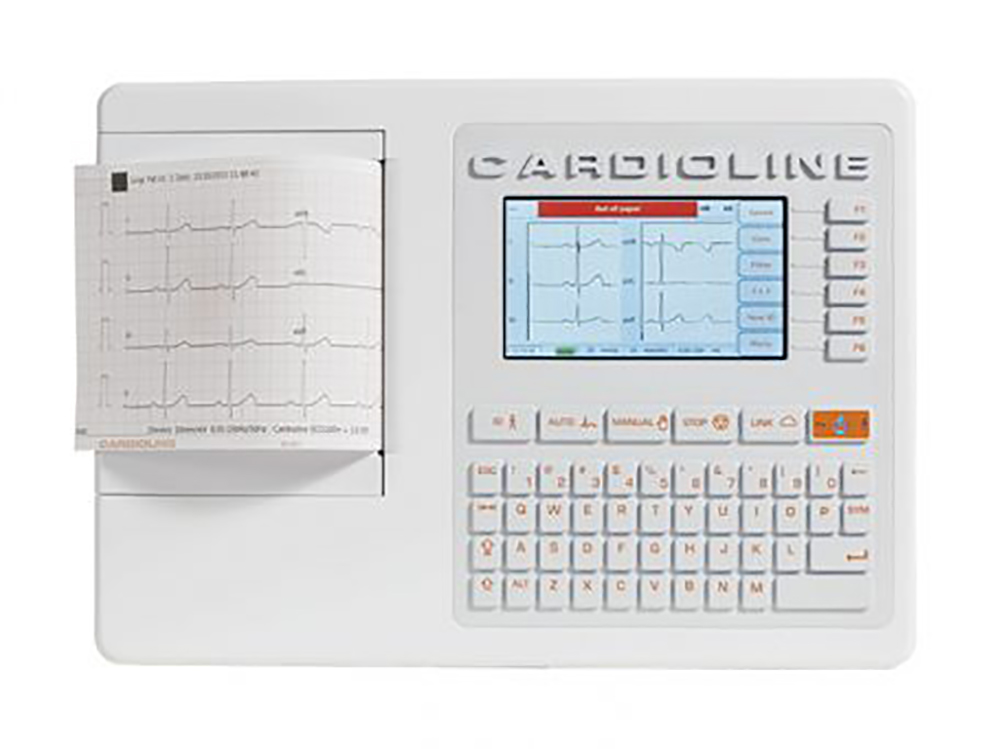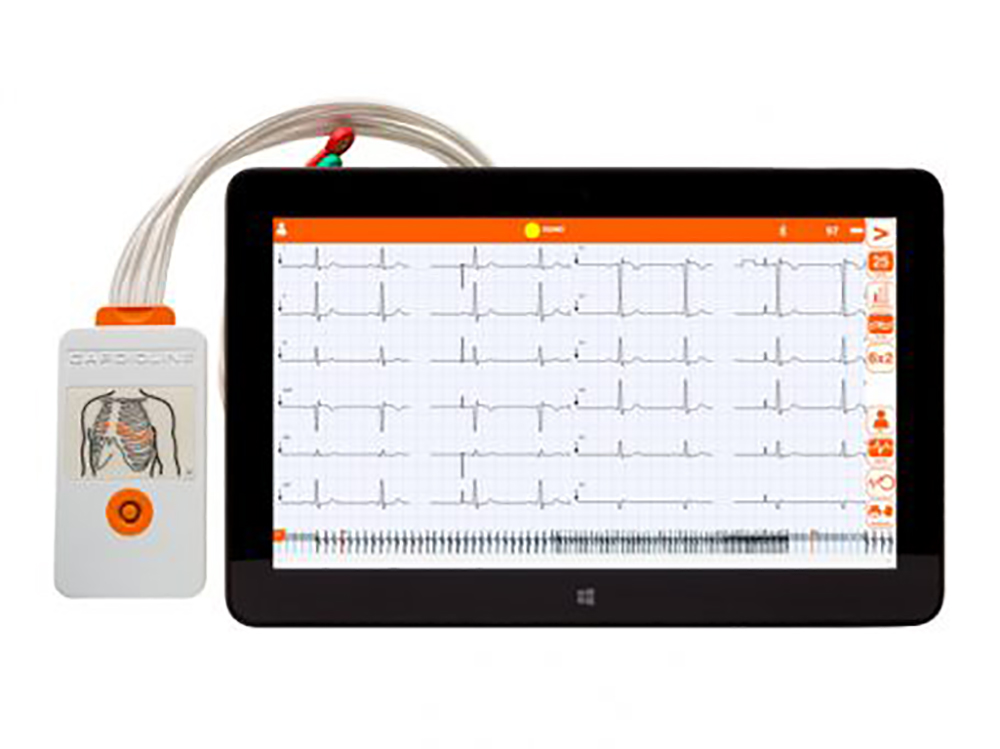 HD+
HD+ is a pocket sized fully featured ECG machine which is designed to work with a PC. It can be supplied with our 4G encrypted Windows 10 tablet with secure NHS N3/HSCN connection. This unit is fully mobile and ideal for community deployment.
CQC inspected, NHS Digital approved point-of-care cardiology diagnostics